Posts for: May, 2016
By Dr. Clementine C. Ignacio, DMD
May 28, 2016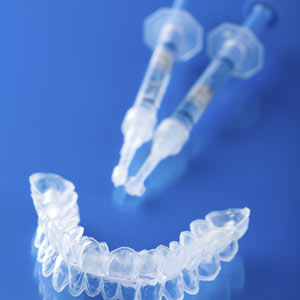 You're satisfied with your smile appearance except for one thing — your teeth aren't as white and bright as you wish they could be. So, you've decided to do something about their dull yellow color.
You're also thinking about buying a whitening product you can use yourself rather than a professional application. But you still want the answers to two questions: are home whitening kits safe? And, are they effective?
By and large the answer to the first question is yes — if you use it as directed. The whitening agents in FDA-approved products are in safe proportions to other ingredients and won't cause any major health issues. That said, if you go beyond the instructed dosage you could damage your teeth, especially your enamel, and cause long-term problems with your dental care.
In addition, if you (or a family member) are still in your early teens, you may want to wait until you're older. Although most permanent teeth have come in by puberty, their enamel still needs to mature. The chemicals in a whitening kit could be too strong for their under-developed enamel. It's best to get our advice on whether your teeth are mature enough for whitening.
As to their effectiveness, home whitening kits should perform as their labeling indicates. But there are some differences in effects between a home kit and a professional application.
Although a home kit usually uses the same whitening agents (like carbamide peroxide), its strength is much lower than a professional treatment — about 10% of volume compared to around 30% in clinical solutions. This means it will take much longer to achieve the desired whitening effect that a professional application can in fewer sessions, and with less precision. In addition, home kits are only effective on surface staining of the enamel — discoloration within a tooth requires treatment by a dentist.
You can get satisfactory results from a home whitening kit. But before you make a purchase, consult with us first — we can advise you on what to look for in your purchase, as well as determine if your teeth can benefit from whitening at home.
If you would like more information on teeth whitening, please contact us or schedule an appointment for a consultation. You can also learn more about this topic by reading the Dear Doctor magazine article "Tooth Whitening Safety Tips."
By Dr. Clementine C. Ignacio, DMD
May 13, 2016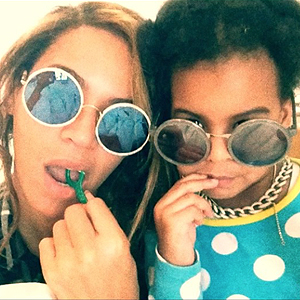 As is the case with most celebs today, Beyonce is no stranger to sharing on social media… but she really got our attention with a video she recently posted on instagram. The clip shows the superstar songstress — along with her adorable three-year old daughter Blue Ivy — flossing their teeth! In the background, a vocalist (sounding remarkably like her husband Jay-Z) repeats the phrase "flossin'…flossin'…" as mom and daughter appear to take care of their dental hygiene in time with the beat: https://instagram.com/p/073CF1vw07/?taken-by=beyonce
We're happy that this clip highlights the importance of helping kids get an early start on good oral hygiene. And, according to authorities like the American Dental Association and the American Academy of Pediatric Dentistry, age 3 is about the right time for kids to begin getting involved in the care of their own teeth.
Of course, parents should start paying attention to their kids' oral hygiene long before age three. In fact, as soon as baby's tiny teeth make their first appearance, the teeth and gums can be cleaned with a soft brush or cloth and a smear of fluoride toothpaste, about the size of a grain of rice. Around age 3, kids will develop the ability to spit out toothpaste. That's when you can increase the amount of toothpaste a little, and start explaining to them how you clean all around the teeth on the top and bottom of the mouth. Depending on your child's dexterity, age 3 might be a good time to let them have a try at brushing by themselves.
Ready to help your kids take the first steps to a lifetime of good dental checkups? Place a pea-sized dab of fluoride toothpaste on a soft-bristled brush, and gently guide them as they clean in front, in back, on all surfaces of each tooth. At first, it's a good idea to take turns brushing. That way, you can be sure they're learning the right techniques and keeping their teeth plaque-free, while making the experience challenging and fun.
Most kids will need parental supervision and help with brushing until around age 6. As they develop better hand-eye coordination and the ability to follow through with the cleaning regimen, they can be left on their own more. But even the best may need some "brushing up" on their tooth-cleaning techniques from time to time.
What about flossing? While it's an essential part of good oral hygiene, it does take a little more dexterity to do it properly. Flossing the gaps between teeth should be started when the teeth begin growing close to one another. Depending on how a child's teeth are spaced, perhaps only the back ones will need to be flossed at first. Even after they learn to brush, kids may still need help flossing — but a floss holder (like the one Beyonce is using in the clip) can make the job a lot easier.
If you would like more information about maintaining your children's oral hygiene, please contact us or schedule an appointment for a consultation. You can learn more by reading the Dear Doctor magazine articles "Top 10 Oral Health Tips For Children" and "How to Help Your Child Develop the Best Habits for Oral Health."