Posts for: July, 2016
By Dr. Clementine C. Ignacio, DMD
July 20, 2016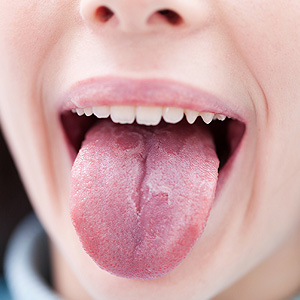 Some things in life look worse than they really are. A condition known as "geographic tongue" is a good example: while it may look serious, it's not a cause for real concern.
If you've never heard of geographic tongue it's because it's not a common ailment: it only affects one to three percent of the population. The name comes from patches of redness on the top surface of the tongue surrounded by grayish white borders, which gives the red patches a look similar to land masses on a map.
It's known formally as "benign migratory glossitis," which tells us more about the condition: "benign" means the patches aren't cancerous; "migratory" indicates the patches tend to move and take different shapes along the surface of the tongue. In fact, it's possible for them to appear, disappear, and then reappear over the course of a few days.
The exact causes of geographic tongue haven't been fully substantiated. Researchers believe emotional stress, psychological problems or hormonal disturbances (especially women during pregnancy or ovulation) could be triggers for its occurrence. Certain dietary deficiencies like zinc or vitamin B, or acidic foods are also believed to be factors.
While geographic tongue isn't painful, it can leave your tongue feeling more sensitive with a mild burning or stinging sensation. If you're prone to having geographic tongue, there are some things you can do to reduce the irritation. Try to avoid eating acidic or spicy foods like tomatoes, citrus fruits or mint, as well as astringent substances like alcohol or certain mouthwashes. We may also prescribe anesthetic mouthrinses, antihistamines or steroid ointments to help ease any discomfort.
The good news, though, is that this harmless condition is more irritating than anything else. With a little care and forethought you won't even know you have it.
If you would like more information on geographic tongue, please contact us or schedule an appointment for a consultation. You can also learn more about this topic by reading the Dear Doctor magazine article "Geographic Tongue."
By Dr. Clementine C. Ignacio, DMD
July 05, 2016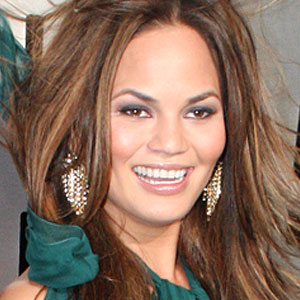 It might seem that supermodels have a fairly easy life — except for the fact that they are expected to look perfect whenever they're in front of a camera. Sometimes that's easy — but other times, it can be pretty difficult. Just ask Chrissy Teigen: Recently, she was in Bangkok, Thailand, filming a restaurant scene for the TV travel series The Getaway, when some temporary restorations (bonding) on her teeth ended up in her food.
As she recounted in an interview, "I was… like, 'Oh my god, is my tooth going to fall out on camera?' This is going to be horrible." Yet despite the mishap, Teigen managed to finish the scene — and to keep looking flawless. What caused her dental dilemma? "I had chipped my front tooth so I had temporaries in," she explained. "I'm a grinder. I grind like crazy at night time. I had temporary teeth in that I actually ground off on the flight to Thailand."
Like stress, teeth grinding is a problem that can affect anyone, supermodel or not. In fact, the two conditions are often related. Sometimes, the habit of bruxism (teeth clenching and grinding) occurs during the day, when you're trying to cope with a stressful situation. Other times, it can occur at night — even while you're asleep, so you retain no memory of it in the morning. Either way, it's a behavior that can seriously damage your teeth.
When teeth are constantly subjected to the extreme forces produced by clenching and grinding, their hard outer covering (enamel) can quickly start to wear away. In time, teeth can become chipped, worn down — even loose! Any dental work on those teeth, such as fillings, bonded areas and crowns, may also be damaged, start to crumble or fall out. Your teeth may become extremely sensitive to hot and cold because of the lack of sufficient enamel. Bruxism can also result in headaches and jaw pain, due in part to the stress placed on muscles of the jaw and face.
You may not be aware of your own teeth-grinding behavior — but if you notice these symptoms, you might have a grinding problem. Likewise, after your routine dental exam, we may alert you to the possibility that you're a "bruxer." So what can you do about teeth clenching and grinding?
We can suggest a number of treatments, ranging from lifestyle changes to dental appliances or procedures. Becoming aware of the behavior is a good first step; in some cases, that may be all that's needed to start controlling the habit. Finding healthy ways to relieve stress — meditation, relaxation, a warm bath and a soothing environment — may also help. If nighttime grinding keeps occurring, an "occlusal guard" (nightguard) may be recommended. This comfortable device is worn in the mouth at night, to protect teeth from damage. If a minor bite problem exists, it can sometimes be remedied with a simple procedure; in more complex situations, orthodontic work might be recommended.
Teeth grinding at night can damage your smile — but you don't have to take it lying down! If you have questions about bruxism, please contact us or schedule an appointment for a consultation. You can learn more by reading the Dear Doctor magazine articles "Stress & Tooth Habits" and "When Children Grind Their Teeth."