Posts for: November, 2017
By Dr. Clementine C. Ignacio, DMD
November 29, 2017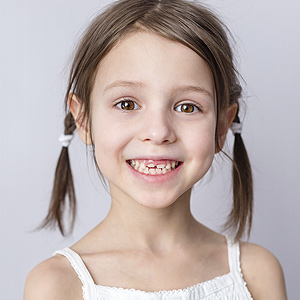 At no other time in a person's life will their teeth and mouth change as rapidly as it will between infancy and adolescence. In this short span an entire set of teeth will emerge and then gradually disappear as a second permanent set takes its place.
While the process may seem chaotic, there is a natural order to it. Knowing what to expect will help ease any undue concerns you may have about your child's experience.
The first primary teeth begin to appear (erupt) in sequence depending on their type. The first are usually the lower central incisors in the very front that erupt around 6-10 months, followed then by the rest of the incisors, first molars and canines (the "eye" teeth). The last to erupt are the primary second molars in the very back of the mouth just before age 3. A similar sequence occurs when they're lost — the central incisors loosen and fall out around 6-7 years; the second molars are the last to go at 10-12 years.
A little "chaos" is normal — but only a little. Because of the tremendous changes in the mouth, primary teeth may appear to be going in every direction with noticeable spaces between front teeth. While this is usually not a great concern, it's still possible future malocclusions (bad bites) may be developing. To monitor this effectively you should begin regular checkups around the child's first birthday — our trained professional eye can determine if an issue has arisen that should be treated.
Protecting primary teeth from tooth decay is another high priority. There's a temptation to discount the damage decay may do to these teeth because "they're going to be lost anyway." But besides their functional role, primary teeth also help guide the developing permanent teeth to erupt in the right position. Losing a primary tooth prematurely might then cause the permanent one to come in misaligned. Preventing tooth decay with daily oral hygiene and regular office visits and cleanings (with possible sealant protection) is a priority. And should decay occur, it's equally important to preserve the tooth for as long as possible for the sake of the succeeding tooth.
Your child's rapid dental development is part of their journey into adulthood. Keeping a watchful eye on the process and practicing good dental care will ensure this part of the journey is uneventful.
If you would like more information on the process of dental development in children, please contact us or schedule an appointment for a consultation. You can also learn more about this topic by reading the Dear Doctor magazine article "Dentistry & Oral Health for Children."
By Dr. Clementine C. Ignacio, DMD
November 14, 2017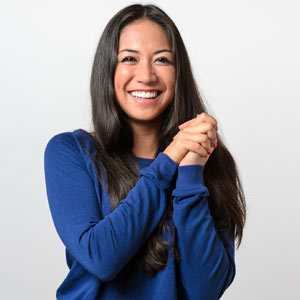 In November, many of us take time to reflect on what we are most thankful for—and good health is often put at the top of the list. If your teeth and gums have been trouble-free this year, congratulations! If not, here's how to start making next year a better one for your oral health:
No Rushing When Brushing
It takes time to do a good job on the vital task of brushing your teeth. The American Dental Association recommends brushing twice each day for a full two minutes. That's not a lot when you think about it: only 30 seconds to reach the front, back and chewing edge of every tooth in each quadrant of your mouth (upper left, upper right, lower left, lower right). Yet many people don't regularly achieve the two-minute mark. So it's a good idea to time yourself and see how long that actually is!
Clean In Between
Disease-causing dental plaque builds up not only on teeth, but also in between them. So it's important to use floss or another interdental (between-the-teeth) cleaning aid. If you don't floss, you'll miss cleaning about a third of your tooth surfaces! Plaque left in place can harden into a deposit called calculus or tartar, which can only be removed at the dental office—not at home. When it remains on the teeth, tartar can irritate gums and promote dental disease.
Don't Be a Stranger!
Practicing a good daily oral hygiene routine is essential for a healthy mouth, but regular dental exams and cleanings are also vital to maintaining your oral health. Routine dental visits are one of the best preventive healthcare values available. You'll be screened for everything from cavities to oral cancer and alerted to any concerns that should be dealt with now—before they grow into bigger, more expensive problems later. So don't be a stranger at the dental office!
Maintaining good oral health will help ensure your quality of life—today, tomorrow and throughout your life. That's truly something to be thankful for.
If you have questions about oral health and hygiene, please contact us or schedule an appointment for a consultation. You can learn more by reading the Dear Doctor article "10 Tips for Daily Oral Care at Home."