Posts for: November, 2018
By Dr. Clementine C. Ignacio, DMD
November 20, 2018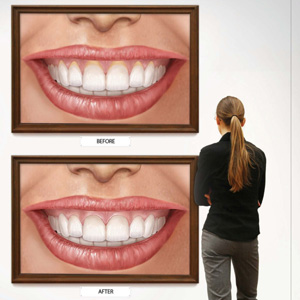 While the term "plastic surgery" might bring to mind face lifts or tummy tucks, not all procedures in this particular surgical field are strictly cosmetic. Some can make a big difference in a person's health.
One example is periodontal plastic surgery, which corrects gum tissue loss around the teeth. Although these procedures can indeed improve appearance, they more importantly help save teeth.
Gum loss is most often a consequence of periodontal (gum) disease, a bacterial infection arising from a thin film of food particles on the teeth called dental plaque. As the disease weakens the gums' attachment to teeth, they shrink back or recede, exposing the area around the roots. Without the protective cover the gums provide the roots, they become more susceptible to decay.
In milder cases of gum recession, treating the infection often results in the gums regaining their normal attachment to teeth. But with more advanced recession, natural gum healing may not be enough to reverse it. For such situations grafting donor tissue to the recessed area can help stimulate new tissue growth.
While gum tissue grafts can come from an animal or other human, the most likely source is from the person themselves. In one type of procedure, free gingival grafting, the surgeon locates and completely removes (or "frees") a thin layer of skin resembling gum tissue, typically from the roof of the mouth, shapes it and then transplants it by suturing it to the recession site. Both donor and recipient sites heal at about the same rate in two to three weeks.
Another technique is known as connective tissue grafting. In this procedure the surgeon partially removes the donor tissue from its site while leaving a portion containing blood vessels intact. The palatal tissue is still used and transported to fit beneath the tissue that's still attached to the blood supply. This connective tissue graft is then positioned and sutured to the recipient site while still maintaining its blood supply connection at the donor site. Maintaining this connection facilitates healing and increases the chances the graft will "take" and become firmly attached to the new site.
Grafting procedures require advanced techniques and skills. But with them we may be able to restore gum attachment to teeth with an impact on appearance and dental health that's well worth the effort.
If you would like more information on treating gum disease, please contact us or schedule an appointment for a consultation. You can also learn more about this topic by reading the Dear Doctor magazine article "Periodontal Plastic Surgery."
By Dr. Clementine C. Ignacio, DMD
November 10, 2018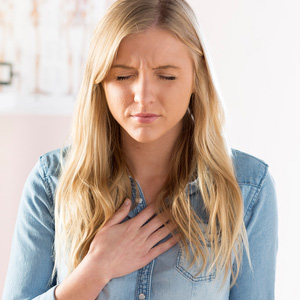 Gastroesophageal reflux disease (GERD) is a digestive disorder that can lead to a number of serious health problems. One of them, tooth erosion, could ruin your dental health.
Your stomach uses strong acids to break down food during digestion. A ring of muscle just above the stomach called the esophageal sphincter works as a one-way valve to allow food contents into the stomach but prevent acid from traveling back up through the esophagus.
GERD occurs when the esophageal sphincter weakens and starts allowing acid into the esophagus and potentially the mouth. The acid wash can eventually damage the esophageal lining, causing pain, heartburn, ulcers or even pre-cancerous cells.
Acid coming up in the mouth can cause the mouth's normally neutral pH to slide into the acidic range. Eventually, these high acid levels soften and erode tooth enamel, increasing the risk of decay and tooth loss.
Accelerated erosion is often a sign of GERD—in fact, dentists may sound the first warning that a patient has a gastrointestinal problem. Unfortunately, a lot of damage could have already occurred, so it's important to take steps to protect your teeth.
If you've been diagnosed with GERD, be sure to maintain good oral hygiene practices like brushing or flossing, especially using fluoride toothpaste to strengthen enamel. But try not to brush right after you eat or during a GERD episode: your teeth can be in a softened condition and you may actually brush away tiny particles of mineral. Instead, wait about an hour after eating or after symptoms die down.
In the meantime, try to stimulate saliva production for better acid neutralization by chewing xylitol gum or using a saliva booster. You can also lower mouth acid by rinsing with a cup of water with a half teaspoon of baking soda dissolved in or chewing on an antacid tablet.
You can also minimize GERD symptoms with medication, as well as avoiding alcohol, caffeine or spicy and acidic foods. Try eating smaller meals, finishing at least three hours before bedtime, and avoid lying down immediately after eating. Quitting smoking and losing weight may also minimize GERD symptoms.
GERD definitely has the potential to harm your teeth. But keeping the condition under control will minimize that threat and benefit your health overall.
If you would like more information on the effects of GERD on dental health, please contact us or schedule an appointment for a consultation. You can also learn more about this topic by reading the Dear Doctor magazine article "GERD and Oral Health."