Posts for: April, 2019
By Dr. Clementine C. Ignacio, DMD
April 19, 2019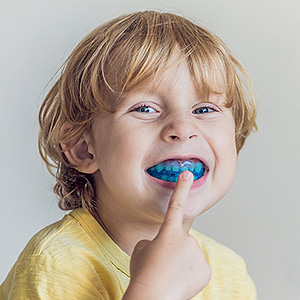 April brings the perfect weather to get outside and play. Fittingly, April is also National Facial Protection Month. Whether you prefer softball or basketball, skateboarding or ultimate frisbee, don't forget your most important piece of equipment: a mouthguard to protect your face and your smile!
In an instant, a blow to the mouth can cause a dental injury that is painful to endure and expensive to treat. In just about any sporting activity, your mouth could come into contact with a piece of equipment, another person or the ground. That's why the American Dental Association and the Academy for Sports Dentistry recommend using a mouthguard when participating in any of over 30 activities, including some that aren't typically considered contact sports, like volleyball and bike riding.
Common sense, observation and scientific research support the use of mouthguards during sporting activities—but are the ones you get from your dentist really any better than the kind you can grab off the shelf at a sporting goods store or drugstore? The answer is yes!
In a 2018 experiment, researchers created a model of the human head to test how direct impact affects the teeth, jaws and skull. They compared the effects of impact when using no mouthguard, when using a custom-made mouthguard available from the dentist, and when using a stock mouthguard. They also tested mouthguards of different thicknesses. The results? The experimenters determined that any mouthguard is better than no mouthguard and that custom mouthguards available from the dental office are more effective than off-the-shelf mouthguards in protecting teeth, jaws and skull from impact. They also found that the thicker the mouthguard, the better the protection.
Although custom mouthguards are more expensive than the kind you can buy at the corner store, the difference in protection, durability, comfort and fit is well worth the investment. We consider your (or your child's) individual needs, take a precise model of your mouth and provide you with a custom-fit mouthguard of the highest quality material.
Don't ruin your game. A mouthguard can go a long way in protecting your teeth and mouth from injury. If you would like more information about a sports mouthguard, please contact us or schedule an appointment for a consultation. To learn more, read the Dear Doctor magazine articles "Mouthguards" and "An Introduction to Sports Injuries & Dentistry."
By Dr. Clementine C. Ignacio, DMD
April 09, 2019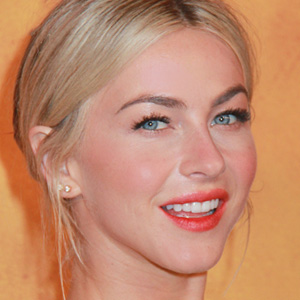 Once upon a time, celebrities tried hard to maintain the appearance of red-carpet glamour at all times. That meant keeping the more mundane aspects of their lives out of the spotlight: things like shopping, walking the dog and having oral surgery, for example.
That was then. Today, you can find plenty of celebs posting pictures from the dentist on social media. Take Julianne Hough, for example: In 2011 and 2013, she tweeted from the dental office. Then, not long ago, she shared a video taken after her wisdom teeth were removed in December 2016. In it, the 28-year-old actress and dancer cracked jokes and sang a loopy rendition of a Christmas carol, her mouth filled with gauze. Clearly, she was feeling relaxed and comfortable!
Lots of us enjoy seeing the human side of celebrities. But as dentists, we're also glad when posts such as these help demystify a procedure that could be scary for some people.
Like having a root canal, the thought of extracting wisdom teeth (also called third molars) makes some folks shudder. Yet this routine procedure is performed more often than any other type of oral surgery. Why? Because wisdom teeth, which usually begin to erupt (emerge from beneath the gums) around age 17-25, have the potential to cause serious problems in the mouth. When these molars lack enough space to fully erupt in their normal positions, they are said to be "impacted."
One potential problem with impacted wisdom teeth is crowding. Many people don't have enough space in the jaw to accommodate another set of molars; when their wisdom teeth come in, other teeth can be damaged. Impacted wisdom teeth may also have an increased potential to cause periodontal disease, bacterial infection, and other issues.
Not all wisdom teeth need to be removed; after a complete examination, including x-rays and/or other diagnostic imaging, a recommendation will be made based on each individual's situation. It may involve continued monitoring of the situation, orthodontics or extraction.
Wisdom tooth extraction is usually done right in the office, often with a type of anesthesia called "conscious sedation."  Here, the patient is able to breathe normally and respond to stimuli (such as verbal directions), but remains free from pain. For people who are especially apprehensive about dental procedures, anti-anxiety mediation may also be given. After the procedure, prescription or over-the-counter pain medication may be used for a few days. If you feel like singing a few bars, as Julianne did, it's up to you.
If you would like more information about wisdom tooth extraction, please call our office to arrange a consultation. You can learn more in the Dear Doctor magazine articles "Wisdom Teeth" and "Removing Wisdom Teeth."