Posts for: September, 2020
By Dr. Clementine C. Ignacio, DMD
September 20, 2020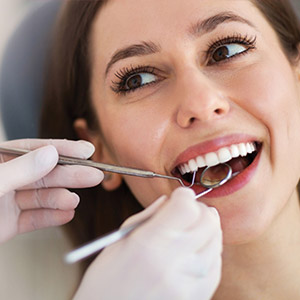 There have been vast improvements over the years in various methods to restore diseased, damaged or missing teeth. A lot of this is due to better restorative materials that are stronger and more life-like.
But given the mouth's hostile environment and the forces generated from chewing, even the most durable restorations could fail. You can, however, improve their durability through proper care and good protective practices.
Here are 3 ways to preserve your dental work and keep it functioning for years or even decades to come.
Daily oral hygiene. Although the bacteria in dental plaque doesn't affect non-living dental materials, it can infect and weaken living tissues around fillings, crowns or implants. Because these tissues often support restorations, an infection could cripple your dental work's survivability. You can prevent this by practicing daily brushing and flossing, and getting regular dental cleanings, to remove plaque and decrease your risk of dental disease.
Dietary choices. You can further prevent dental disease by restricting your consumption of sugar and eating foods rich in calcium and other nutrients. But there's one other thing to keep in mind about what you eat: Some foods can stain veneers and other restorations, as well as natural tooth enamel. If staining occurs at different rates, your dental work could stand out from your natural teeth and look out of place. You can help avoid this by limiting items in your diet known to stain (like wine or coffee) and practicing good oral hygiene.
Poor habits. Many of us have nervous habits like nail-biting or ice-chewing, or an unconscious habit of grinding teeth. Habits like these can damage restorations like composite bonding or veneers. To prevent the chances of this happening, take steps to stop habits and practices that involve biting down on hard objects (including foods like fruits with hard skins). You should also talk to your dentist about solutions to reduce teeth grinding, especially if it's occurring while you sleep.
Above all, keep up your dental visits to regularly monitor the condition of your dental work and obtain repairs or enhancements as needed. By taking care of these valuable restorations, you can help them continue to function and serve your needs for a long time to come.
If you would like more information on maintaining your dental restorations, please contact us or schedule an appointment for a consultation. You can also learn more about this topic by reading the Dear Doctor magazine article "Extending the Life of Your Dental Work."
By Dr. Clementine C. Ignacio, DMD
September 10, 2020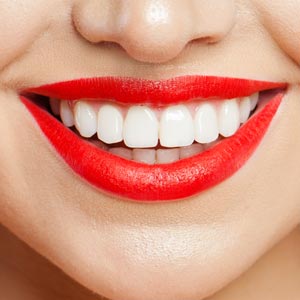 The fast-paced world of sports and entertainment isn't all glitz and glamour. These high-profile industries create a unique kind of emotional and mental stress on celebrities. For many of them, a way to "let off steam" is an oral habit known as teeth grinding.
Teeth grinding is an involuntary habit in which a person bites and grinds their teeth outside of normal activities like eating or speaking. It's common among young children, who usually grow out of it, but it can also affect adults, especially those who deal with chronic stress. If not addressed, teeth grinding can eventually wear down teeth, damage gum attachments or fracture weaker teeth. It can even contribute to tooth loss.
A number of well-known personalities in the spotlight struggle with teeth grinding, including actress Vivica Fox, model and TV host Chrissy Teigen, and star athletes Tara Lipinski and Milos Raonic of ice skating and tennis fame, respectively. The habit represents not only a threat to their dental health, but also to one of their most important career assets: an attractive and inviting smile. Fortunately, though, they each use a similar device to manage their teeth grinding.
Besides seeking ways to better manage life stress, individuals with a teeth-grinding habit can protect their teeth with a custom mouthguard from their dentist. Made of slick plastic, this device is worn over the teeth, usually while sleeping, to minimize dental damage. During a grinding episode, the teeth can't make contact with each other due to the guard's glossy surface—they simply slide away from each other. This reduces the biting forces and eliminates the potential for wear, the main sources of dental damage.
Chrissy Teigen, co-host with LL Cool J on the game show Lip Sync Battle, wears her custom-made guard regularly at night. She even showed off her guard to her fans once during a selfie-video posted on Snapchat and Twitter. Vivica Fox, best known for her role in Independence Day, also wears her guard at night, and for an additional reason: The guard helps protect her porcelain veneers, which could be damaged if they encounter too much biting force.
Mouthguards are a prominent part of sports, usually to protect the teeth and gums from injury. Some athletes, though, wear them because of their teeth grinding habit. Tara Lipinski, world renowned figure skater and media personality, keeps hers on hand to wear at night even when she travels. And Milos Raonic, one of the world's top professional tennis players, wears his during matches—the heat of competition tends to trigger his own teeth-grinding habit.
These kinds of mouthguards aren't exclusive to celebrities. If you or a family member contends with this bothersome habit, we may be able to create a custom mouthguard for you. It won't stop teeth grinding, but it could help protect your teeth—and your smile.
If you would like more information about protecting your smile, please contact us or schedule a consultation. To learn more, read the Dear Doctor magazine articles "Teeth Grinding" and "When Children Grind Their Teeth."