Posts for: February, 2021
By Dr. Clementine C. Ignacio, DMD
February 20, 2021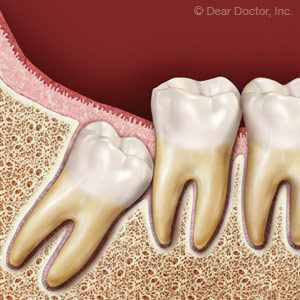 During election season, you'll often hear celebrities encouraging you to vote. But this year, Kaia Gerber, an up-and-coming model following the career path of her mother Cindy Crawford, made a unique election appeal—while getting her wisdom teeth removed.
With ice packs secured to her jaw, Gerber posted a selfie to social media right after her surgery. The caption read, "We don't need wisdom teeth to vote wisely."
That's great advice—electing our leaders is one of the most important choices we make as a society. But Gerber's post also highlights another decision that bears careful consideration, whether or not to have your wisdom teeth removed.
Found in the very back of the mouth, wisdom teeth (or "third molars") are usually the last of the permanent teeth to erupt between ages 17 and 25. But although their name may be a salute to coming of age, in reality wisdom teeth can be a pain. Because they're usually last to the party, they're often erupting in a jaw already crowded with teeth. Such a situation can be a recipe for numerous dental problems.
Crowded wisdom teeth may not erupt properly and remain totally or partially hidden within the gums (impaction). As such, they can impinge on and damage the roots of neighboring teeth, and can make overall hygiene more difficult, increasing the risk of dental disease. They can also help pressure other teeth out of position, resulting in an abnormal bite.
Because of this potential for problems, it's been a common practice in dentistry to remove wisdom teeth preemptively before any problems arise. As a result, wisdom teeth extractions are the top oral surgical procedure performed, with around 10 million of them removed every year.
But that practice is beginning to wane, as many dentists are now adopting more of a "wait and see" approach. If the wisdom teeth show signs of problems—impaction, tooth decay, gum disease or bite influence—removal is usually recommended. If not, though, the wisdom teeth are closely monitored during adolescence and early adulthood. If no problems develop, they may be left intact.
This approach works best if you maintain regular dental cleanings and checkups. During these visits, we'll be able to consistently evaluate the overall health of your mouth, particularly in relation to your wisdom teeth.
Just as getting information on candidates helps you decide your vote, this approach of watchful waiting can help us recommend the best course for your wisdom teeth. Whether you vote your wisdom teeth "in" or "out," you'll be able to do it wisely.
If you would like more information about what's best to do about wisdom teeth, please contact us or schedule a consultation. To learn more, read the Dear Doctor magazine article "Wisdom Teeth."
By Dr. Clementine C. Ignacio, DMD
February 10, 2021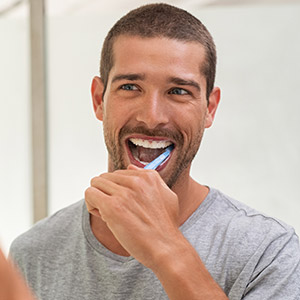 Two important practices boost your protection from dental disease: twice-a-year dental visits; and daily brushing and flossing. Of the two, that second one could be the most important.
Personal oral hygiene cleans the teeth of dental plaque, a thin film of bacteria and food particles that accumulates on them each day. This plaque buildup is the number one cause for both tooth decay and periodontal (gum) disease, so removing it reduces your risk of an infection.
But it's not just a matter of doing these tasks—it's also doing them well. A quick once-over isn't going to have the same preventive power as a more thorough job.
Here then are 4 tips for improving your daily oral hygiene efforts.
Time yourself brushing. It usually takes about two minutes to thoroughly brush all tooth surfaces. So, set a timer for two minutes, focusing on methodically brushing the front, back and biting surfaces of each tooth.
Easy does it. Brushing teeth requires only a gentle bit of manual force as the mild abrasives and detergents in your toothpaste provide most of the action of loosening plaque. In fact, aggressive brushing can lead to enamel and gum damage. Practice gentle scrubbing action when you brush.
Don't neglect flossing. While brushing gets most of the hygienic attention, it can't effectively get to areas between teeth where over half of built-up plaque can accumulate. Be sure then to floss at least once a day to remove plaque between teeth that brushing can miss.
Test yourself. Your dentist may be the ultimate judge for the quality of your hygiene, but you can check your effectiveness between visits. For instance, run your tongue across your teeth—it should feel smooth, not rough or gritty. Using a plaque disclosing agent periodically can also reveal missed plaque.
And don't forget to keep up your regular dental visits, which are necessary for removing plaque you might have missed or tartar that may have formed. They're also a great time to get advice from your dentist or dental hygienist on how you can further improve your own efforts in daily dental care.
If you would like more information on best oral hygiene practices, please contact us or schedule an appointment for a consultation. You can also learn more about this topic by reading the Dear Doctor magazine article "Daily Oral Hygiene: Easy Habits for Maintaining Oral Health."